Saturday, November 10, 2007, 22:17 -
Best Latin Quotes, Words of Wisdom, Proverbs and Sayings
,
Engraved Jewelry and other objects: ideas
,
Fine Arts
,
Latin Language
,
Latin Translation
,
Popular Latin Phrases, Mottos, Slogans
,
World History: Ancient, Medieval & Modern
Posted by Administrator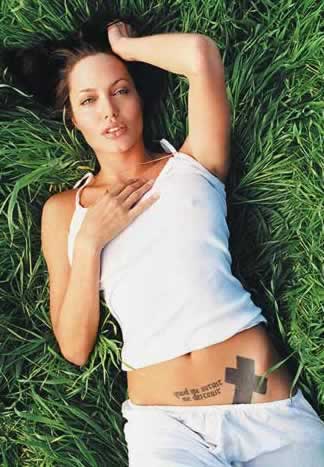 To the best of my knowledge, this motto can be found in two places: on a portrait that is believed to be of Chistopher Marlowe, and on Angelina Jolie's belly (or thereabouts). The more familiar version of this motto is Qui me alit me extinguit - Who feeds me also extinguishes me. One emblematist in particular, Paolo Giovio (Paulus Jovius) gives quod alit etc. This version, most likely taken from an English rendition of Jovius' work by Samuel Daniel, can be also find in Shakespeare. Here is the complete entry from Daniel regarding this motto:

An amorous gentleman of Milan bare in his standard a torch figured burning and turning downward, whereby the melting wax, falling in great abundance, quencheth the flame; with this posy thereunto: Quod me alit me extinguit, alluding to a Lady whose beauty did foster his love and whose disdain did endamage his life.
The choice of a motto slightly varying in its wording (as found above or below, whichever the case may be) must be attributed to the desire to be original. At any rate, I would just like to note that in the same book there is another story with similar connotations:

A certain Gentleman having espoused a noble and virtuous wife, caused her to wear for her Impresa a Snail closed in here shell, as she remaineth all the winter, to defend her from the cold, with this posy, Proprio alitur succo: to signify that she should satisfie herself with the love of her own husband, even as the snail is nourished with her own moisture.

Proprio alitur succo - nourished with her own moisture. Pretty weird and disturbing in its own way... Anyway, just a thought, in case Angelina ever desires to tie the knot. This tattoo would go well with the one that she has. I will refrain from recommendations as to the placing of this motto on her ever so valuable real estate.